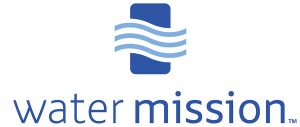 At Revolution this year, we learned about the global water crisis and an organization based in South Carolina that is making a global impact called Water Mission. Thirteen-year-old Scotty Parker shared his story about raising money for Water Mission by riding his bike across the country. He challenged our students to put on walks in their communities!
On Saturday, Oct. 20, SCMYP is encouraging youth groups to host a Walk for Water event in their own communities across South Carolina to raise money and awareness to solve the global water crisis.
Inspired by the burden that millions of women and children bear every day – walking an average of 3.5 miles to collect water that's not safe – we walk for water to raise awareness of the global water crisis and funds that save lives. There are easy-to-use resources that guide you through each step – from creating a leadership team, to setting a walk date and route, and creating promotional tools.
Water Mission has even set it up so that your youth group can create its own online fundraising page and cheer one another on. If there are multiple churches in your area, considering combining your efforts. This would be a great district-wide youth initiative.
If your youth group would rather put on a different type of fundraising event on Oct. 20, go for it! We want to see how many lives SCMYP can reach with safe and living water!
Learn more about hosting a Walk for Water by watching this video. Register your event at watermission.org/diywalk.
Let's flood Water Mission with support from all across the South Carolina Conference!