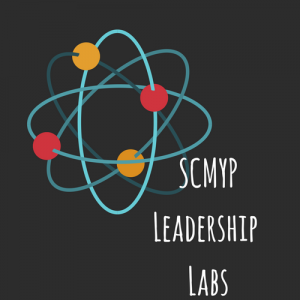 SCMYP Leadership Labs is a monthly video resource to train, equip and empower youth workers.  Each month we sit down with ministry professionals to address a specific area of youth ministry.  Our hope is to offer a useful, practical tool for bringing up this generation of youth workers.
Each month we will post the most recent edition of the video here and provide links to access them directly on Youtube (best for sharing) and on Vimeo (for downloading).  In addition we will post links to past editions for you to access anytime you need them.
THIS MONTH'S LAB:  ReLaunching Youth Ministry Post-Covid
Leadership Labs Archives
Retreats and trips are a staple in youth ministry as they offer opportunities to make a lasting impact in the faith journey of young people.  However, they can be a source of fear when it comes to putting them together, particularly for inexperienced or volunteer and part time youth workers. This month, we sit down with two of our own youth workers (David Boudolf from John Wesley UMC in Charleston and Ashlee Johnson from Surfside UMC) who have 30 years experience between them to give some great advice on how to plan, organize, implement, and follow up with retreats and trips.   For more information, to ask a question, or to suggest future topics, email us at leaders@scmyp.org.
In this month's SCMYP Leadership Lab, we sit down with Andy Blanks, founder and publisher at YM360 to talk about the role of youth ministry and youth workers in making disciples. After all, the mission of the UMC is to "make disciples of Jesus Christ for the transformation of the world" , but too often, youth workers aren't sure where to start to make that happen. Check out this video for some great insight into how to better make young disciples within the youth ministry of your local church.
In this month's edition of the SCMYP Leadership Labs we sit down with Rev. Meg Cook and Rev. Dr. Sheila Eliot Hodge for a powerful conversation about the role of the youth worker in making an impact on the lives of youth that are hurting. It's a valuable conversation as more and more is being discovered about this generation and the hurt that they carry on a day to day basis. Some of it is obvious, while much of it is hidden. Both Sheila and Meg offer some great strategies and thoughts about the role of the youth worker in journeying with youth who carry such hurt. Sit back and enjoy.
This month we have a conversation with author Brad Fiscus about his book, "Small(er) Church Youth Ministry.  With the majority of mainline denominational churches having an average worship attendance of less than 100 people, the reality is that a smaller church youth ministry is the norm and not the exception.  In this episode Brad shares some highlights from his book and some pointer on how to be effective in a small church setting.
February 2018 Leadership Lab:  Small Groups in Youth Ministry 
In this inaugural episode of SCMYP Leadership Labs, we sit down with Nick Cunningham and Trevor Miller from Mt. Horeb UMC and chat about small groups in youth ministry. There is plenty of great content about why small groups are critical in youth ministry and some practical tips on starting small groups in your youth ministry. Be sure to share with your youth leaders.Ew