IMMERSE 2018 @ ASBURY HILLS
---
We are thrilled to announce that Immerse 2018 will be held at Asbury Hills Camp and Retreat Center in northern Greenville, SC on July 25-28.  The theme this year is DEFY and we will talk about what it means to Defy Fear.  We hope that you will join us.  To register, contact Emily, the registration queen at Asbury Hills.  The cost for Immerse 2018 is $240/person and includes lodging, programming, meals, and all the great Asbury Hills activities.  You will still experience all the things that you have come to expect from Immerse including family groups, great worship, and plenty opportunities to "go deeper in your faith".
Asbury Hills Summer 2018: DEFY from Asbury Hills on Vimeo.
ABOUT IMMERSE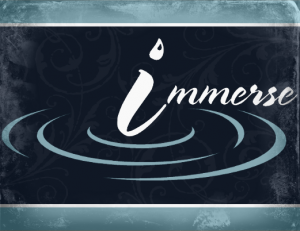 Immerse began in 2011 as a summer experience designed for Christian teenagers in South Carolina who have a desire to grow deeper in their faith and to strengthen their relationship with Christ. The 4 day retreat uses powerful worship, spiritual conversations, and Christian fellowship to encourage our relationship with God and each other.