SCMYP is excited to offer the first full program for the the SCMYP Leaders Coaching Cohorts beginning in Fall 2020.  Registration is now open for youth workers across the SC Annual Conference to participate in this coaching program.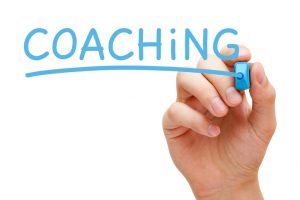 Purpose:  
To offer all youth workers an opportunity to participate in a coaching cohort that offers community, training, and spiritual growth to impact their work within the local church.
Outcomes:
Participants will discover tools to evaluate and strengthen the effectiveness of their local church youth ministry.

Participants will grow in their personally in their faith in Christ as you cannot lead others to a place that you have not been.

Participants will become immersed as an integral part of a community of colleagues that understand "the tribe" that is youth workers.
Format:  
6 group gatherings with youth workers across the SC Annual Conference comprised of two elements:  1) youth ministry training and 2) personal and/or corporate spiritual reflection.  In addition to the group gatherings, each participant will have access to  up to six hour-long, individual coaching calls (one each month) that offers the participant coach

ing around a self-identified area of youth ministry and/or personal growth.  There will be two tracks of the program offered with a minimum of 4 persons per track ; one for full-time youth workers and a second for part-time and/or volunteer youth workers.
Full Time Track

Group Meetings on Mondays from 10-noon at the SC UMC Conference Office OR via Zoom

First Meeting will be Monday, October 26th with subsequent meetings set at the first gathering.  

Part Time Track

Group meetings on Saturday mornings from 10-noon at Conference office OR via Zoom 

First Meeting will be Saturday, October 24th with subsequent meetings set at the first gathering.
The cost for the pilot program of the SCMYP Leaders Coaching Cohort is $100/person.  The fee includes group and individual coaching sessions, plus resources for each session (including books) .  
GROUP SESSION TOPICS
Personal Spiritual Growth
Defining Your Why? – Mission & Vision
Youth Ministry vs. Youth Program
Defining Success In Youth Ministry
Building Sustainable Youth Ministries
Building a Volunteer Team for Youth Ministry
Space is limited to ten participants per track, and is available on a first come, first served basis.  Registration is now open.   The deadline to register for the cohorts is October 15th. If you have questions or for more information please email info@scmyp.org