Want to break a Guinness World Record?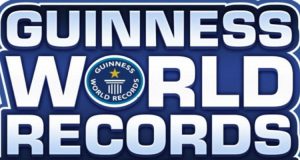 SCMYP and the rest of the S.C. Annual Conference are looking for individuals to join us at Annual Conference on June 5, 2018, as we seek to break a world record for the longest human chain to pass through a hula hoop!
That's right, as part of the UMC's Hulapalooza campaign to raise awareness of the issue of Abundant Health around the world, we are seeking at least 600 people to join us in setting a new world record and – more importantly – help us to raise awareness to the fact that there are many in our world who don't have access to the information needed to learn what it means to live in abundant health.
In addition, and to make a difference in our world when it comes to abundant health, we will be holding a Health Kit packaging event on the afternoon of June 5th at Annual Conference as well.
Our goal is to package 10,200 UMCOR Health Kits that will be sent to those in need around the world. Donations are currently being accepted to buy the supplies for the packaging event.
To encourage youth groups from across the conference to join us, we have connected all of the Tuesday events for Annual Conference so that you can easily

make a day of it for your group. Here's the June 5 schedule:
2-4 p.m.        UMCOR Health Kit Packaging
4:30-6 p.m.  Hulapalooza World Record Attempt
6-7 p.m.        Free Hotdog Supper (youth groups only)                                                                                            7:30 p.m.      Annual Conference Worship Service
Please consider bringing your youth group to Annual Conference on June 5. It is always great to have the youth of our conference make an impact on the event.
If you plan to bring a group, please take a moment to complete the online registratio
n form. Even if your group is unable to make it to the event, you can be a part by donating funds to help pay for the health kit supplies.
We look forward to seeing you June 5 in Greenville!