Quest: Pursuing God's Call
Quest is a weekend retreat designed specifically for youth ages 13 – 18 to explore and discern God's call on their life.  The retreat will be held September 8-10, 2017 at Asbury Hills Camp.  During the weekend, participants will join pastors and leaders from all over the South Carolina Conferen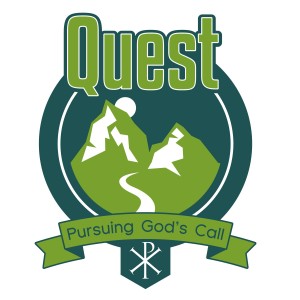 ce as well as other young people who are also exploring God's call to ministry.
The weekend will include:
discovering different types of ministry
learning about the United Methodist ordination process and ministry next steps
sharing stories with other youth and adults
receiving guidance and prayers from adult mentors, both laity and clergy, already living a life of service to our Lord
having fun and praising God with new friends
As baptized believers in Jesus Christ, we are ALL called to be in ministry.  The question is not whether we are called to ministry, but how we are called to ministry.  Even if you are not sure of whether God is calling you to be a vocational minister, you are welcome to come and explore God's call with us.
Thanks to a grant from the Young Clergy Initiative, the total cost for the retreat is $50 per participant.  Registration for QUEST is open.  Click Here to register!
QUEST QUICKLINKS