Speaker – Rev. Cameron Levi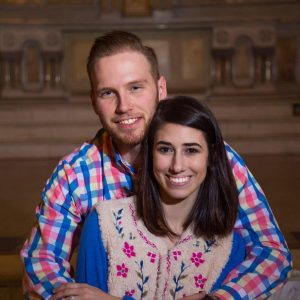 My name is Rev. Cameron Levi, and I am the pastor of St. Paul UMC in Saluda, SC. I graduated from the Lutheran Theological Southern Seminary with a Master of Divinity degree in 2020 and a Bachelor of Arts degree in Communication from USC Aiken in 2017. I am married to Sabrina Levi and we have been married since May 2017. We have two dogs (Goldie and Tuna) and two cats (Boo and Maru).
I was appointed as a pastor when I was 20 years-old. My ministry journey started when I began preaching in my home church (St. John UMC in Graniteville) at 16 years-old. Preaching is my favorite thing I get to do, and it fills me with joy to share God's Word with others. I started ministry at a young age, and I hope my ministry inspires young people to see that their age is a gift God can use to bless others in the church and the world. Also, I hope my gifts and graces inspire others in the church to see that young people are not just the "church of tomorrow;" they are the church of today. This is the beginning of my seventh year in ministry, and this is my first year in my new appointment at St. Paul in Saluda.
I love to workout, play video games, read books, go on trips with Sabrina, and cook. I drink more coffee than one should ever drink (Thanks seminary!), and I love to watch baseball. Go Braves!