Timothy Palmer – Speaker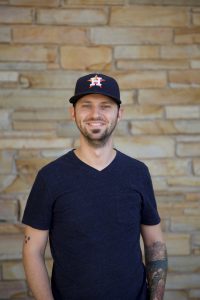 The son of missionaries who spent his earliest years living in the West Bank and on the island of Cyprus, Timothy Palmer is a singer/songwriter, poet, and speaker who currently lives in Abilene, TX with his wife, Erin, and their three children, Aubrey, Elijah, and Quinn. 
A passionate communicator, Timothy has spent much of the last  decade traveling, learning from, and sharing with others on this journey of faith. Whether he's performing music at Harvard Divinity School, preaching in the Sacramento mountains of New Mexico, or sitting around the living room with high school students during a weekend retreat, the message is always the same: when we begin to live our lives from Love rather than working for Love, compassion begins to displace judgement, we realize our kinship with all humanity, and, together, we begin to heal.
Donte Bowe – Worship Leader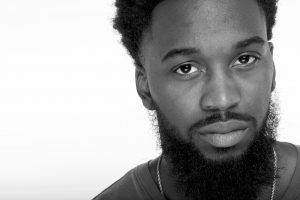 Dante Bowe was born in the small town of Rockingham, NC. Raised in a very music appreciative environment, he was influenced by artists from several genres such as: John Legend, Chris Tomlin, and Aretha Franklin. Dante has toured the world – performing in countries such as the Philippines, Germany, Israel, and all across Europe and South America.
He was Eddie James' worship pastor for six years. He has been given the opportunity to be on platforms such as The Call Azusa with Lou Engle, Potters House with T.D. Jakes, The Ramp with Karen Wheaton, TBN, the Word Network, Perry Stone and Omega Center International, the Feast of Tabernacles with ICEJ in Israel and City of Refuge LA with Bishop Noel Jones.
Along with singing, Dante has had the opportunity to work on projects and write with some of the top artists in the CCM and Gospel industries. He has collaborated with Casey J, Travis Greene, Tasha Cobbs, Vashawn Mitchell, Eddie James, Gerald & Tammy Haddon, KJ Scriven, Housefires, and Bethel Music just to name a few.
Dante released his first solo project, "Son of a Father" on March 31st , 2017. The album is based on Sonship, identity, and coming into the love of a Heavenly Father. The album debuted at #5 on iTunes charts and #21 on Billboard. The lead single, "Potter and Friend", written by Bowe, has quickly caught the attention of worshippers across the country. Potter and Friend is a transparent musical depiction of how God's grace works in our broken lives and makes us whole again.