In an attempt to be as connected with attendees at Revolution leading up to the event,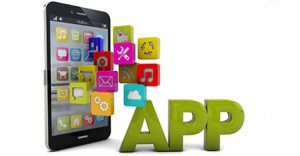 at the event, and afterwards this year we are launching a Revolution event app using the YAPP Platform.  The Revolution App allows leaders and youth to quickly access important information conveniently on their smart phones.  On the app you will find the schedule for Revolution, information about our special guests, our ministry partners, pictures, pizza parties and mission opportunities and much more.  The Revolution App also allows the Revolution design team to send "push notifications" during the event to all who have downloaded the app.  So, if we have a schedule change or other change in the weekend, we can be sure that everyone gets the information.
In order to download the Revolution App, simply scan the QR code below on your cell phone or search "YAPP" in the App Store or Google Play Store.   There you will need to download "YAPP" onto your phone.  Once you download YAPP,  you can select "download an

existing Yapp" and the Revolution App should be on your phone.  If that doesn't work, simply search YAPP for "REVSC" to access it.  If you have questions, contact us at revolution@scmyp.org.