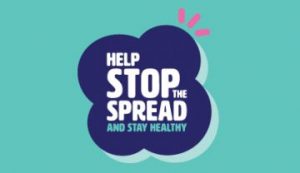 As COVID-19 cases in South Carolina and beyond have spiked once again, the Revolution Design Team has created protocols that all Revolution 2022 participants will be required to adhere to when they attend the Jan. 29 gathering at Township Auditorium in Columbia.
Please know that these protocols – which align with the conference's current COVID-19 Best Practices – are necessary to making sure we are doing all we can to reduce the risk of COVID transmission while participating in Revolution 2022. We ask that all adult leaders help us by monitoring your group to adhere to the following:
We strongly encourage all eligible participants to be vaccinated and boosted to protect yourself and others in attendance.
Masks will be required at all times for all participants while inside Township Auditorium. Please wear masks properly, covering both your nose and mouth.
To help with social distancing, groups are expected to sit as a group while in the auditorium, keeping at least three seats and two rows between your group and another group. Please remain in your seats throughout our worship time, except for emergencies.
If anyone in your group shows COVID-19 symptoms less than five days prior to Revolution 2022 (on or after Jan. 24), that person should remain at home to reduce the chance of exposing others. If an attendee cannot come due to COVID, we will refund the ticket price.
This year, we are packing Revolution 2022 into one day, starting at 9:30 a.m. and wrapping up by 9 p.m. to allow all churches in South Carolina to make it a day trip (if they choose) and to make this the most affordable Revolution ever.
Worship Leader: Stars Go Dim
Speaker: Rev. Samuel Yun (known as P. Sam)
If you haven't had a chance yet to register your youth group, you can still do so.
Click here to register
Questions about Revolution 2022? Email us at revolution@scmyp.org