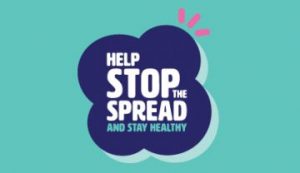 Even in the midst of our excitement to offer 3 Revolution regional events in 2021, the Revolution Design team recognizes the paramount importance of doing everything in our power to create a safe environment that allows all participants to gather safely.  To that end, all attendees of Revolution 2021 WILL BE REQUIRED to adhere to the following protocols in order to participate.  Noncompliance could result in individuals and/or groups forfeiting their opportunity to participate.  Should you have any questions, please email us at revolution@scmyp.org
Every Revolution District Location will be following DHEC and CDC guidelines at each respective event.  Included in those safety precautions are: 
A streamlined check in process to limit direct interaction; 

Hand sanitizer required upon entry with additional stations in multiple locations throughout the venue; 

Every participant and leader will be required to wear a mask at all times – no exceptions; 

Each church family group will be seated together with at least 6 feet between their group and the next group; 

Restroom monitors will be in place to ensure limited amounts of people in each restroom;  

Each venue will seat at half capacity, with a cap of 325 people per location, and additionally, each venue will offer an overflow seating area with live streaming to ensure distanced seating of all participants. 

Each venue will offer first come, first served limited seating for the live performance stage, with live streamed seating available on campus for overflow of capacity.