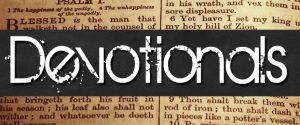 This is the victory that has overcome the world, even our faith.  Who is it that overcomes the world?  Only he who believes that Jesus is the Son of God.
1 John 5:4-5
The losing streak was broken when the Friendsville Foxes defeated St. Camillus Academy of Corbin, Kentucky, 62-43.  The streak has lasted six years.  Think of it – six years of losing!  If you had played on that team beginning in the 8th grade, you would have graduated high school without ever winning a game, not a single one!  Do you think the players felt like losers?
Losing streaks aren't limited to sports.  We can feel like losers in class or in social situations.  Some people never shake the feeling of being a "loser", like a big "L" has been placed on their forehead for all to see.  And it doesn't have to be a streak at all; sometimes just one loss can trigger those feelings.  We fail a test; we hurt a friend; we give a poor performance; we break a valued possession; we can't find our way.  Sometimes we feel like losers just because someone else labeled us that way.  And in a world that often divides into people into "winners" and "losers", we know our category.
But do you know the gospel – the good news proclaimed and offered by Jesus?  If begins with bad news:  you ARE a loser; in fact, everyone who has ever lived is one – a sinner who cannot win God's favor.  We're all lost in our sins, doomed (bummer, right)?  But here comes the good news.  We can be WINNERS, spectacular, grand champion-type winners, because of what Christ has done for us on the cross.  And He takes all our sins away – the penalty for those sins too – when we put our faith in Him.  We're forgiven, embraced, and on our way to heaven.  God's kingdom, His team, His family, has no losers, only winners.  And that's you!
Celebrate your victory!