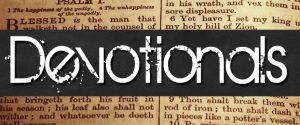 For the Lord your God dried up the Jordan before you until you had crossed over.  The Lord your God did to the Jordan just what he had done to the Red Sea when he dried it up before us until we had crossed over.  He did this so that all the peoples of the earth might know that the hand of the Lord is powerful and so that you might always fear the Lord your God.
Joshua 4:23-24
March Madness has become almost a national celebration, with massive television ratings and sports enthusiasts filling in their brackets, trying to predict the eventual national champion.  The 2010 tournament featured the most upset wins in a long time, with teams such as Murray State, Ohio University, Northern Iowa, Baylor, Cornell, and Butler gaining national attention through their big victories.  And one of them made it to the championship in Indianapolis.
Not only was Butler a longshot in this tournament, but their campus is just a short ride from the stadium where the Final Four games were held.  And here's another coincidence:  "Hoosiers," released in 1986, tells the story about another underdog, Milan, a small-town Indiana high school basketball team that won state in 1054.  The championship game took place, and was later reenacted and filmed, in Hinkle Fieldhouse on the Butler campus.
In the film, the small-town players were struck with awe by the fieldhouse when they checked it out and seemed intimidated by the prospect of playing there.  So the coach got a measuring tape and a stepladder and measured the distance from the basketball rims to the floor – ten feet, just like everywhere else.  His message:  The game is the same everywhere.  Don't be afraid; just play your game.  You've shot and made baskets in your driveway, in our gym, and all over the state.  Remember that and you'll be fine.
It's a great lesson.  Often we can be psyched out by events or intimidated by circumstances.  That's when we should remember similar situations in the past where we made it through, where we succeeded, and, most importantly, where we trusted in God.  He was with us there; He'll be with us now.
Joshua had that in mind when He told the people to build a monument of stones.  He told the people that the stones were to be a memorial to the people of Israel forever.
When did God give you strength?  When did he answer your prayer?  When did you feel Him close?  Remember that and you'll be fine.