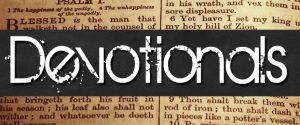 But if serving the Lord seems undesirable to you, then choose for yourselves this day whom you will serve, whether the gods your forefathers served beyond the River, or the gods of the Amorites, in whose land you are living.  But as for me and my house, we will serve the Lord.
Joshua 24:15
The 1984 NBA draft was held at Madison Square Garden in New York City.  This group of drafted players is one of the best in NBA history, producing seven all-stars and four Hall of Famers.  But it also had one of the biggest draft mistakes.  Houston had chosen Hakeem Olajuwon as the draft's first pick, and Portland had the next choice.  Instead of drafting Michael Jordan, they took Sam Bowie.  Although Bowie was a fine player and might have enjoyed a good NBA career, his career was cut short by leg surgeries, and he ended up playing only 139 games in five years with the Trailblazers.
Michael Jordan, on the other hand, became the greatest player in NBA history.  During his brilliant career, mostly with the Bulls, Jordan won Rookie of the Year, ten All-NBA First Team designations, five MVP awards, nine All-Defensive First Team honors, fourteen NBA all-star teams (three-time MVP of the game), ten scoring titles, three steals titles, and NBA Defensive Player of the Year.  His Bulls teams won six championships, and he won the MVP for the finals in all of them.  He also won Olympic gold medals in 1984 and 1992.
What a difference a choice can make.  Portland's took them in one direction, while the Bull's choice took them in quite another.
Our choices are important, and even little ones can make a huge difference.  Someone chooses to do something wrong with a friend and begins a life in the wrong direction.  Another chooses to study hard and moves toward a successful career.  Bad choices can lead to hurt, sorrow, sin and guilt.  Good choices can lead to healing, joy, forgiveness and life.  The most important choice, of course, is what a person will do with Jesus. Only He offers eternal life, and God gives us the choice of following Him or rejecting Him.  In the world's eyes, the Bulls made one of the all-time great choices.  But choosing Christ means so much more.
Every day, think carefully about your choices, and honor God with them.  By the way, He drafted you in the first round!