Immerse 2020 is heading to the beach where your group can join groups from across SC for a long weekend away from every day life to focus on their faith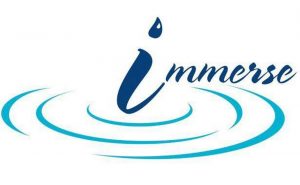 journey.  Be sure to join us on August 5-8 in Surfside Beach where your students will have the opportunity to dive deeper in their faith through worship, family groups, breakout sessions, and much more.  All of those experiences are included in your $60 per person program fee.  You will need to make arrangements for lodging and meals for your group.  Don't worry, there are plenty of options in the area including hotels, AirBnB, and hopefully local churches that will host groups.  The deadline to register is July 1, 2020, but if you register your group prior to April 1, all registered participants will receive a free Immerse t-shirt.  
Keep checking here for more details such as speaker, worship leaders, theme and more as they become available.  Also, be sure to follow us on social media @SCMYP.